The crème de la crème of Australia's dairy industry will descend on Hobart over the coming days in a record-breaking delegation for the Australian Dairy Conference (ADC).
More than 600 members of the national dairy industry will converge on Hobart in the return of the event since 2020 due to COVID sanctions and implications – and the first time the event has ever ventured this far south.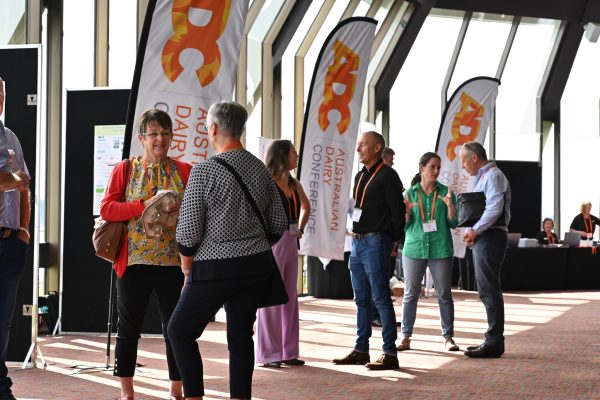 ADC President and Victorian dairy farmer Tom Acocks said that whilst projections were always high for the return of the signature event, the ADC Board has been overwhelmed by the response far and wide by the national dairy members.
"ADC is an event for farmers, by farmers, with both the Board and the Programming Committee (appointed annually) made up of strong farmer representation making ADC one of the most unique and independent models to bring the issues that matter to farmers most to the fore," said Tom.
"Melbourne 2020 was one of our biggest Conferences to date breaking 500 delegates but Hobart has far surpassed all expectations and we have cracked the 600 mark for the first time," said Tom.
"I think everyone is excited to be able to get off farm and gather once again. It is the first time we have brought ADC to Hobart and the location is appealing in regard to the rich dairy regions in the state and the waterfront venue," Mr Acocks said.
"The Australian dairy industry has also faced some challenging circumstances over the last few years from flood, and of course COVID implications which forced ADC into a three-year imposed break," he said.
"We are likening ADC 2023 Hobart to be like a big family reunion with everyone coming together again from all parts of the country to celebrate our dairy industry. I am sure Wrest Point will be buzzing with the hype and discussion," said Tom.
"The program is outstanding with global experts on climate change, animal welfare and cattle impacts on methane – combine that with some innovative thinkers and thought-leaders and ADC 2023 is shaping up to be our best yet," he said.
"We are absolutely set for a memorable event. The pre-Conference tour is sold out, the Gala Dinner is sold out and you can't get a room at Wrest Point this week," said Tom.
ADC 2023 Hobart proceedings will kick off on Wednesday 15 February in the evening on the Wrest Point lawn followed by two days of plenary Conference sessions with a Gala Dinner event on the Thursday night (16 February) and concluding Friday 17 February afternoon.
ADC 2023 is set to address some of the biggest topics in the industry from climate change, disruption, succession, advocacy, animal welfare and exploring the possible including the appearance of inspirational runner and charity fundraiser Nedd Brockmann.