Registrations are now open for Australia's premier dairy event ADC 2024 Melbourne.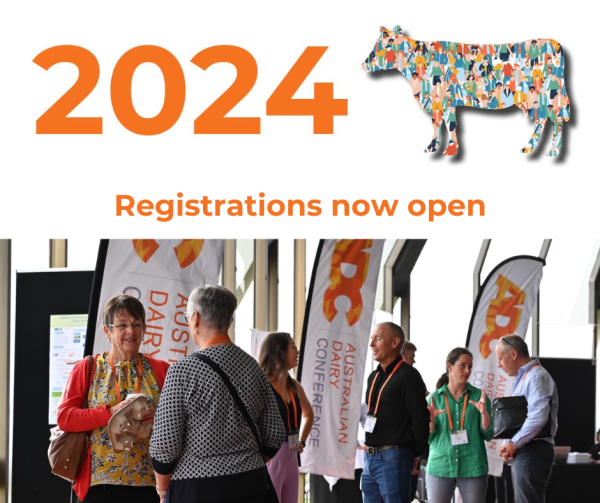 Locked in the calendar for 12-14 February 2024 at the magnificent Crown Melbourne, ADC 2024 is shaping up to be one our most epic gatherings yet! Secure your spot and rub shoulders with 800 of the brightest and best in our national dairy industry.
Invest in a few days off farm to learn, challenge and be inspired by global innovators, homegrown heroes and those leading from the front in dairy.
The ADC 2024 Program will be released later this month… and dare we say that, we hope you are ready to be gobsmacked, polarised and challenged as we tackle issues and conquer taboo dairy topics in 2024.
See full ADC 20204 program details and speaker lineup in Event section.